Though it's beginning to sound like old news, we recognise that we are living through turbulent times for the global trade industry. COVID-19 was the catalyst for supply chain chaos in 2020, causing major delays, bottlenecks and shortages that we are still feeling the effects of today. More recent geopolitical tensions have added to the challenges with food ingredient supply. Russia's invasion of Ukraine earlier this year has flung energy markets into crisis and threatened staple food supply in some of the world's most vulnerable and hungry nations. Meanwhile, inflation in all global markets also drives prices high, placing added strain on trade.
This situation isn't entirely due to the pandemic and recent events, however. Trends such as a growth of e-commerce, accelerated omnichannel fulfilment and consumer expectations on the speed of delivery also sharpen threats to traditional supply chain models. Many economists and market analysts agree that the outlook over the next few years continues to be disrupted and challenging. But it's not all apocalyptic. It often takes a desperate situation to spark change, and in this article, we'll explain how multi-sourcing has become imperative in maintaining supply chain resilience and driving innovation.
Why a single sourcing supply chain strategy no longer cuts it
Before we delve into multi-channel procurement and how it works, let's first look at how sourcing has traditionally been done: through a single sourcing model. Simply put, this is the purchasing of a product from a single producer. By using economies of scale, this model can offer a more competitive price in return for large volumes of product sold, making it attractive to supply chain managers tasked with keeping costs low. Traditionally, price is the main driver of trading relationships, which is why this model has been dominant for so long.
Flexible payment terms, strengthened by long-term relationships, and reliable quality standards are also often touted as benefits to the single sourcing model. Many argue that trust built over time makes for a less risky business strategy, while for those with limited resources or the inability to work at scale, managing one relationship is much more straight forward than managing many.
But what happens when a business is hit by an unforeseen circumstance (cue a pandemic, an energy crisis and a recession within 2 years)? By 'putting all their eggs in one basket', procurement teams open themselves up to risks across entire product categories at once, creating knock-on effects for their supply chains and security of supply. Increased dependency on a single producer has backfired for many in the face of ongoing disruption, which is why we have seen many businesses pivot away from a single sourcing model. Where cost, quality and service were the priorities of the past, resilience, buyers now also need to ensure resilience, agility and sustainability.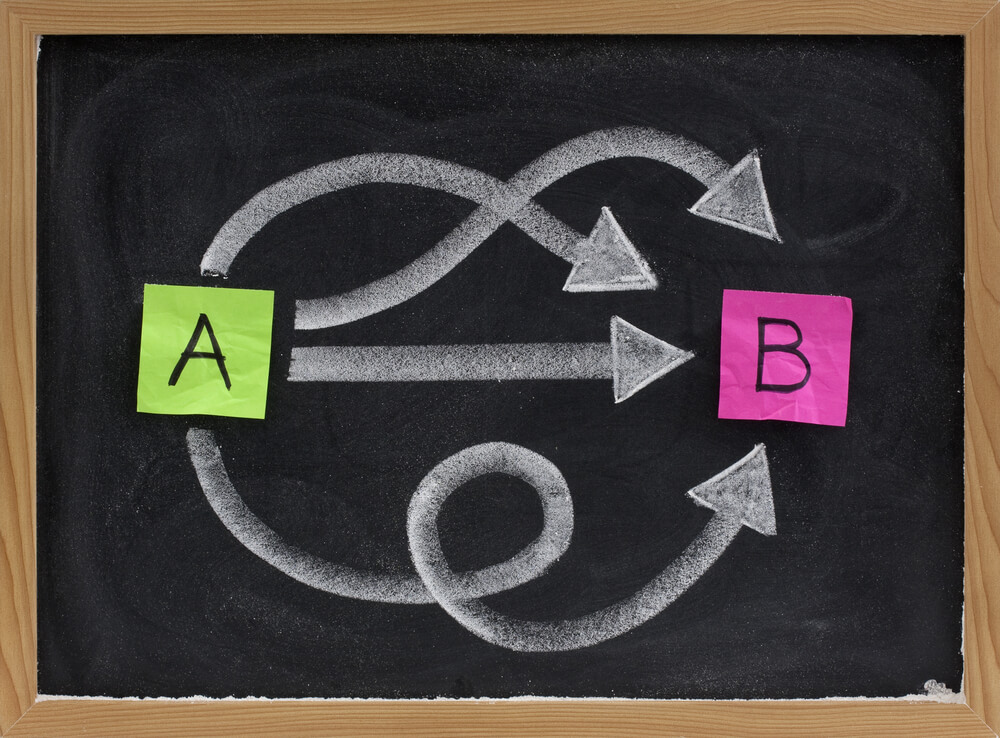 Multi-sourcing
Multi-sourcing is the opposite of single-sourcing – purchasing the same product from multiple producers. This is advantageous for building resilience, particularly the kind of resilience needed to weather global pandemics, conflict and natural disasters, because it offers a variety of geographies rather than relying on goods sourced from one location. To gain a clearer picture of where in a supply chain alternative sources can be found, companies must analyse various sources against each other to work out if there are any trade-offs in price, quality, sustainability or accessibility.
By fully understanding the drivers of cost changes, procurement managers can also anticipate and even shortcut negative impacts. For example, if cost of collection or delivery is driving price rises with a certain supplier, they may seek a more localised option. If raw materials are causing increased rates, researching alternative source products can be another way to avoid negative impacts. (do we have any concrete examples here of what we've done?)
Multi-sourcing in the food and beverage industry
Food ingredients are by their nature closely tied to raw materials, which in turn are naturally volatile in price. We have seen raw materials such as grain grow in cost due to recent events as just one example. In this way food is more commoditised than other goods, or to put it another way, more competitive simply on price. Of course, there are certain specifications that mean food ingredients such as sugar are requested from specific origins. Generally, though, price is the driver.
While price is driven by raw materials prices, as explained above, this isn't the only factor that drives procurement decisions. In a service model, like the one that we use at CZ, price is just part of the solution. Other factors that make up a sourcing service, including freight prices, delivery times, attractive repayment terms and volume are also taken into consideration by decision makers, and can be packaged up into an offering by the service provider. Taking into consideration all these factors, multi-sourcing can often result in a more competitive offer, as new business relationships positively disrupt old ones as they seek to stay relevant.
While the explanation above serves as a simplified introduction, in practice often the most effective and efficient way to integrate the benefits of multi-sourcing in through working with a single supplier, who themselves manage sourcing from several producers while offering a single standardised service to the end buyer.
Risk mitigation to ensure resilience
Supply chain risks come from two main sources: vulnerability and unforeseen circumstances. By their nature, unforeseen circumstances, such as the pandemic, are impossible to plan for in granular detail. That leave us with vulnerability. Vulnerabilities in this instance are any anything in a supply chain that opens it up to risk – from poor alternative logistics options to a lack of labour or overstocking. Only by running through a full check of current vulnerabilities and working to eliminate them can a company hope to withstand the pressures of unforeseen events when they do come along.
Some key areas for scrutiny are: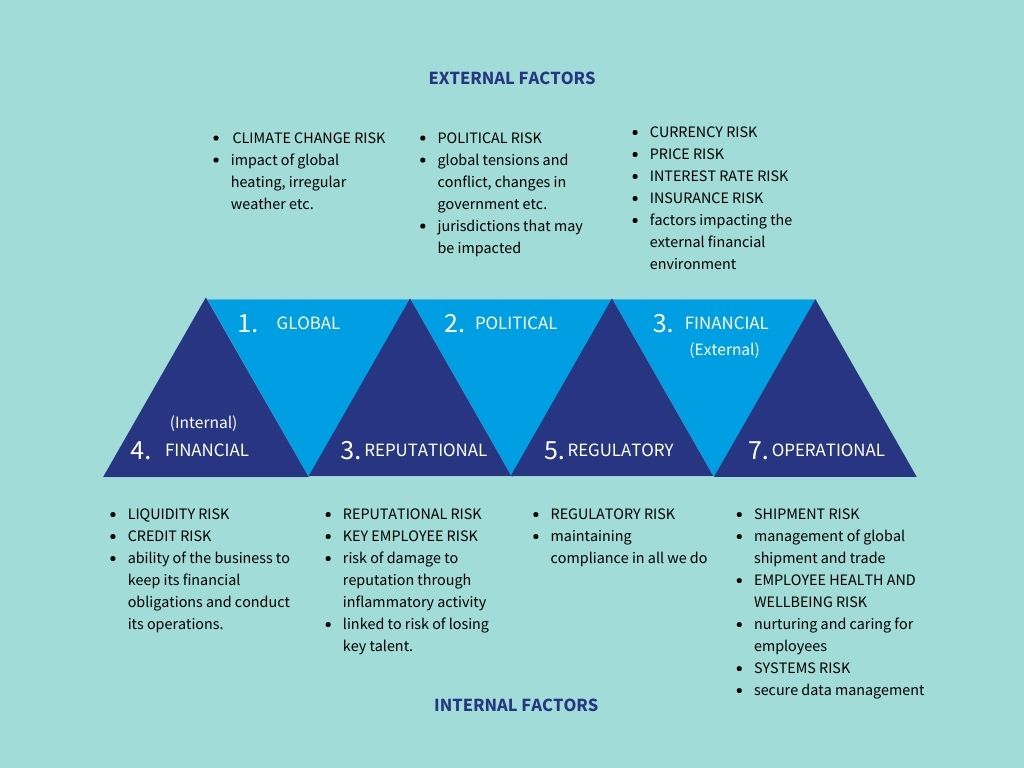 Research by McKinsey has shown that in the years following the 2008 financial crisis, companies that performed in the top quartile for procurement solutions had total return to shareholders (TRS) 41% higher than those performing in the bottom quartile. This shows that innovation to procurement has led the way in previous times of crises and can again.
Make your supply chains more resilient
Transparency is key
A related and just as important topic is transparency of supply chains and fulfilment. For a multi-source procurement model to work efficiently, it needs to be possible to oversee all the parts making up a whole procurement and supply map. Digitisation of procurement processes can help identify potential gaps in supply, and many have moved towards vendor managed inventory in order to have a more sensitive, quick-response relationship with their fulfilment needs.
It is important to look beyond first-tier suppliers and identify next-tier supplier risk areas and their upward value chain. For example, if a sugar refinery provides a drinks manufacturer with refined sugar, the drinks company needs to know how the sugar mill and sugar farmers further up the supply chain can provide raw materials. Then, if a drought makes crops fail, they will be prepared with alternative supply options.
These factors have changed the game of selecting suppliers, with those able to demonstrate transparency across their supply chains being chosen above those who may offer a low price alone.
Secure multiple vendors with CZ
Multi-sourcing is the way we've always done things, and it's one of the reasons we can serve some of the world's largest food and beverage producers. It is not easy to find alternative sources of supply on your own. It takes time to find and evaluate suppliers against your quality standards and cost requirements. One benefit of working with CZ in a multi-sourcing model is gaining access to our diverse trade book with a wide range of suppliers for any product to any destination. We reduce risk across our supply chains, simplify sourcing processes, internally manage counterparty approval and offer a wealth of producer options to choose from. When you work with us, maintaining relationships will all your suppliers is easier because we act as a transparent intermediary to create compatible terms between all parties involved, so you can skip the laborious search for a suitable supplier without losing control.
While we've been working in this way for some time, we also welcome change and have evolved. We consistently identify and address our vulnerabilities. For example, we've mitigated the risk of container shortages and high freight prices by opting for inland freight where possible and using alternatives. While container prices have been declining since June 2022, there are still external factors keeping the market volatile and availability fluid and we are taking that in our stride.
Have you identified the vulnerabilities in your business? What are you going to do to make sure they don't bring your operations to a halt? Get in touch with us to see how we could help.
Sources:
McKinsey, 2020. Reimagining procurement for the next normal. Available at: https://www.mckinsey.com/capabilities/operations/our-insights/reimagining-procurement-for-the-next-normal
McKinsey, 2022. Future proofing the supply chain. Available at: https://www.mckinsey.com/capabilities/operations/our-insights/future-proofing-the-supply-chain