With the current market volatility due to the coronavirus pandemic, we thought it would be interesting to hear from our team members for some inside information ontrading at Czarnikow, and how the trading team have been impacted. We asked Christopher Morrow, who works on the EU trading desk, some questions about the practical challenges of keeping supply chains moving at present and the crucial skillsets which being a trader requires. You can read the full interview with him below: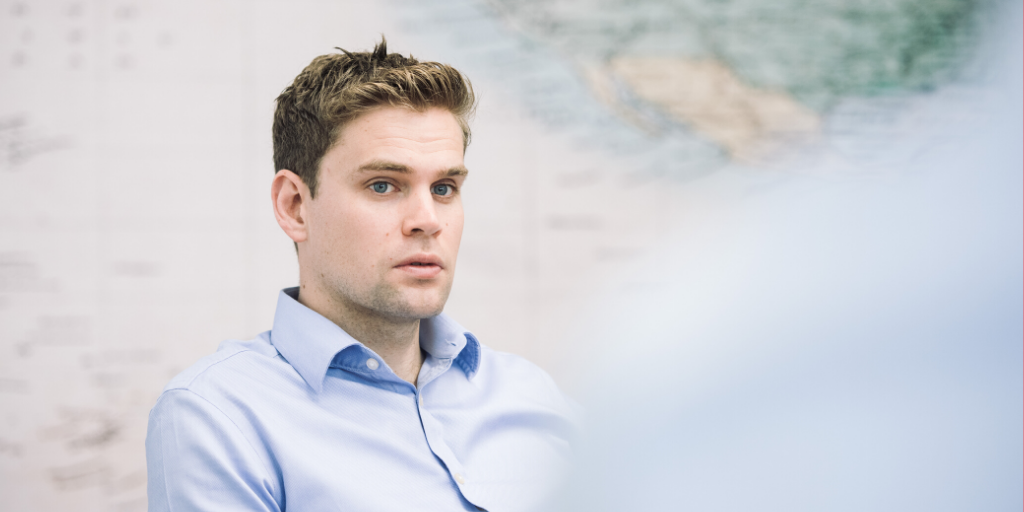 The Interview
You can read the full interview with Christopher below:
How long have you worked at Czarnikow?
9 years
What product(s) and geographical trade flows are you managing?
Sales of bagged sugar and ingredients to our industrial consumers across Europe
Are you finding that the demand from your industrial buyers' from a volume perspective are changing as a result of COVID 19 and is there a trend?
Yes. The retail sector has seen a growth in sales compared to the food service sector which has seen a dramatic fall. This adjustment is a direct result of the change in consumer habits given the closure of restaurants and bars across Europe. Ultimately, we see greater consumption of sugar in processed products and therefore an overall fall in demand is inevitable in this current market.
How are you able to deal with these volatile demand conditions?
Our European business model has always aimed at having a balanced portfolio of clients and our supply chain has been designed to accommodate our individual clients' needs. We therefore have a lot of experience managing modified supply chains which has helped to us to be flexible during this time.
Given that you have multiple sales and purchases across your supply chains, how do you go about managing so many different operations at once?
From a commercial perspective, our goal is to run efficient supply chains that generate sustainable returns. Different clients have different requirements, and this commercial understanding allows us to best match our suppliers and buyers. Furthermore, we are supported by excellent operations and finance teams who we work very closely with to ensure the successful completion of our contracts.
Are you experiencing issues with different types of transport? e.g. trucking, rail, sea-freight
We have seen some costs increase, but our approach is to agree long term freight and haulage contracts, which has helped to ensure our supply chain has been largely unaffected to date.
What other challenges have you faced within your supply chains at present? e.g. documentation, customs clearance, port closures
Our operations teams have made a commendable effort in adapting to working from home and managing documentation in a new and innovative way. This combined with working alongside our logistics partners across Europe has seen us manage our way through these challenging times.
In your opinion, what strategies do you as a trader at Czarnikow employ to manage/resolve these challenges?
In physical trading, relationships with every stakeholder across our supply chain is what ensures success. With travel and face to face meetings not possible, we have made use of technology to ensure we strengthen our relationships by keeping in regular contact with everyone involved.
Is it likely that these challenges will persist throughout the course of COVID 19 or will they become more manageable as we adapt?
I think the reality is that as people get used to working in our current climate, inevitably things will become more routine and therefore more manageable.
If you could name one key skillset for a Czarnikow trader to apply during these times what would it be?
Adaptability
What aspect of your role as a trader do you find the most enjoyable?
The varied nature of the job means every day is different and there are new opportunities we can develop every day.
Finally, do you see any new opportunities for Czarnikow arising from these unprecedented times?
We will certainly see new opportunities as trade flows change given the fact that supply has been affected across a number of raw materials in previously unimaginable ways. Supply chain management is what we do. Czarnikow has remained open and fully operational and has thrived in these challenging conditions. We trust this will help us to achieve our goal of being the leading partner across the ingredients and packaging markets.
Author: Betty Rook