The sugar market has been in surplus for four years. This has made trading conditions difficult; prices have been declining and volatility has reduced. But is this set to change?
Our medium-term market outlook
The sugar market has been in surplus for four years. This has made trading conditions difficult; prices have been declining and volatility has reduced. But is this set to change?
A tough market
2014 was a challenging year in the sugar markets as the continuation of the surplus left many domestic markets saturated. Raw sugar prices were 12% lower at the end of 2014 than at the start, and yet global production remained at close to record levels despite one of the worst droughts in recent memory in Brazil. The core problem was that sugar growers around the world had failed to respond to falling prices, while weather in key producing regions remained unusually benign
Stubborn production
It is difficult to identify where we could see a significant drop in sugar production in the coming seasons. While investment in the sugar sector in Brazil has completely ground to a halt and mills have continued to cease operations, the sector has actually become more efficient in recent years, processing more cane with fewer units. Poor ethanol returns mean that the industry looks set to focus on sugar production in the medium term. Meanwhile governments in key sugar-producing countries, such as India and Thailand, have been supporting farmer incomes to shield them from the effects of declining prices. As a consequence, cane acreages look set to be sustained or even to increase. It seems as though we are reliant on the weather to deliver lower sugar output in the medium term.
Consumption to the rescue?
The good news is that lower prices are stimulating stronger global consumption. World consumption is now increasing by more than 2% a year and so is rising on a per capita basis with an additional four million tonnes or so of sugar being consumed each year. This is slowly pushing the world market back towards deficit. The increase in consumption should also be positive for the amount of sugar traded on the world market in the medium term. 2014 was the second-best year on record in terms of traded volumes of raw sugar as we saw strong off-take from East Asian and Middle Eastern refiners. This trend should continue in the future.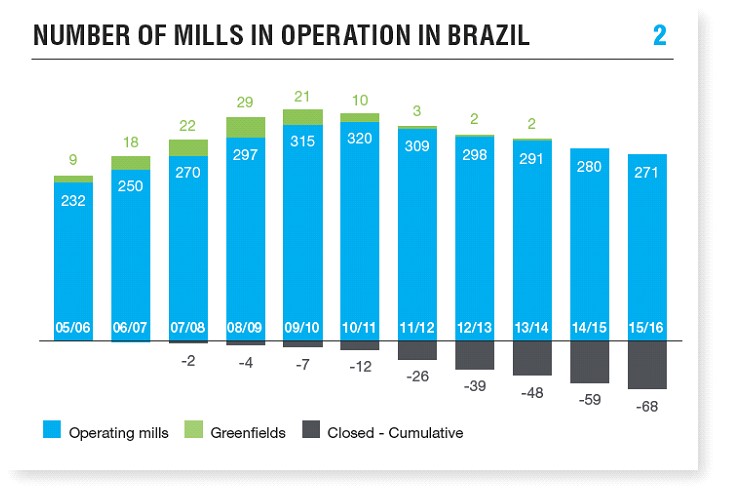 Beware the macro economy
Expectations of a US interest rate rise have already strengthened the US dollar (USD), while structural problems with the Brazilian economy have seen the Brazilian real (BRL) weaken sharply this year. Both developments have been negative for sugar prices, lowering costs of production in USD terms for key producers and boosting Brazilian mills' sugar returns at the expense of ethanol. These macroeconomic trends look set to continue in the medium term as the US continues its fiscal tightening and the Brazilian economy remains stagnant with the government paralysed by corruption scandals. The tricky macroeconomic outlook significantly adds to the complexity of the sugar market.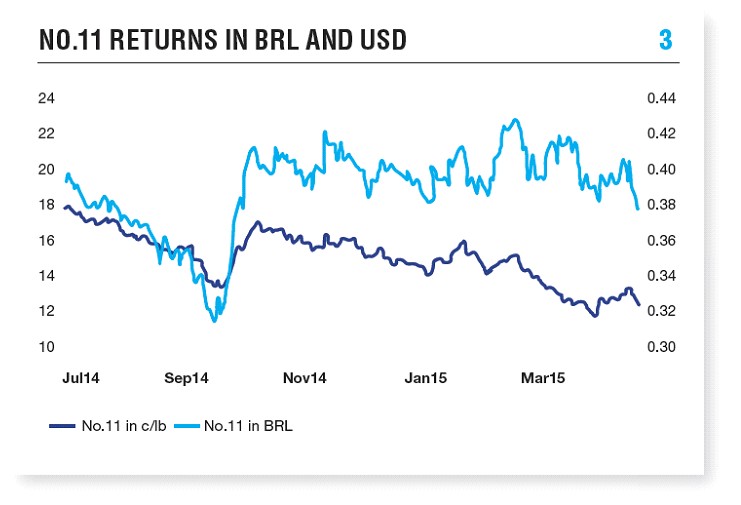 What's that coming over the hill?
The medium-term outlook is becoming increasingly dominated by changes in the European Union. In October 2017 production quotas will be removed, which is likely to see an expansion in European sugar production as larger groups look to increase market share. This could lead to profound changes in the market. We expect greater supply of European refined sugar to the world market, and therefore a greater correlation between EU and world market prices.
Despite the difficult outlook, the limited investment in production expansion in recent years means the sugar market is not well placed to respond to supply shortfalls. This should ultimately fuel the beginnings of the next deficit market.
What this means for Czarnikow
Our long-term commitment to client service across the supply chain becomes even more important in difficult trading conditions. We continue to work with producers and logistics operators to facilitate product supply as efficiently and cost-effectively as possible.
Equally, our added-value services differentiate our offer in an oversupplied market place. Finally, given the strength of our in-house analysis and our unique standing within the sugar market we are in an excellent position to respond nimbly to opportunities arising from emerging market developments.
Author: Stephen Geldart