At Czarnikow, we are proud to work with charities in order to build a fairer future. To date, our charity partners (Teach A Man To Fish and Bhubesi Pride) transform the lives of communities in Africa, The Americas and Asia, using education and sport to build opportunity. Our most recent partnership with upReach, also focuses on changing young lives through education and opportunity, but in the UK, where our head office is located. A recent report by the Centre for Economic Performance suggests that the current crisis will have an increased impact on those under 25 in terms of social mobility, suggesting the issue is of increasing importance. With this in mind, we are very excited by this new partnership and look forward to seeing the impact of our work with them.
What is UpReach?
UpReach is a charity that works towards increasing social mobility and helping those from more disadvantaged backgrounds to secure top jobs. The main issue which upReach combats is social mobility. In the UK more than any other developed country, social mobility is a large issue as the top-level positions of most professions are dominated by those who were educated at private schools. These schools educate only 7% of the population and so it is clear that there is widespread difficulty for those who were educated at non-selective state schools to secure the top jobs. Despite the increase in students from less-advantaged backgrounds attending university, the issue of these students securing roles on competitive graduate programmes at leading firms still persists. Non-selective state schools account for only 30% of those on graduate schemes even though they educate nearly 90% of the population.
UpReach works to improve social mobility by creating and emulating the conditions for undergraduate students from less-advantaged backgrounds to reach the top graduate jobs and, in turn, to sustain them. Their vision is of a society in which everybody has an equal opportunity to realise their full career potential, regardless of social background and as socio-economic disadvantage continues to be the most significant driver of inequality in terms of access to and outcomes from higher education, this is an extremely prevalent issue. Not only does upReach help young people to achieve their career potential by addressing the socio-economic employment barriers, but it also seeks to influence the hiring behaviours of top organisations in order to commit to offering equal opportunity.
How they pursue their aims
UpReach recognises that for students the attainment gap can be closed at university, however the employability skills gap still needs to be worked on. For example, students from private schools are 6 times more likely than state school students to have had opportunities to connect with parents in professional careers, state school students are 42% more likely than private school students to have not completed work experience in a professional environment, and private school students are 4.5 times more likely to secure work experience through family friends than state school students.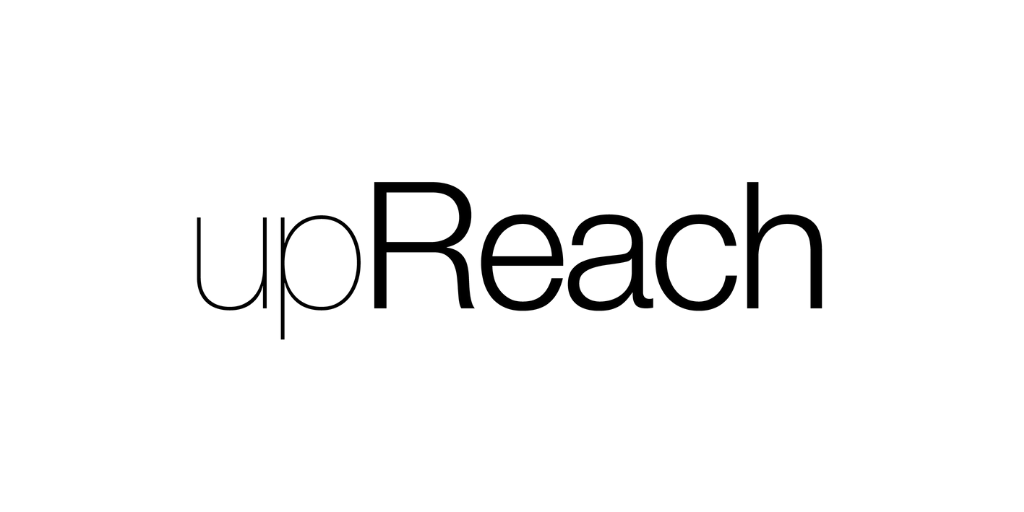 Through the use of their own contextual data platform, upReach looks at factors that have impacted university students' attainment, including; family background, postcode and school history. By taking these factors into consideration, recruiters are given an indication of the true academic capabilities of students (which they call associates once on the programme) by understanding how they would have performed under different circumstances.
UpReach offers dedicated one-on-one support to students from the programme coordinator and an intensive programme of personalised long-term support and guidance. As more disadvantaged students are often lacking in the 'soft skills' that students from higher socioeconomic backgrounds learn from their educational environment and family networks, upReach offers a multitude of activities to try and counter this effectively. These include activities and facilities such as insight days, professional experience, online resources, peer support, upReach societies, face-to-face skills workshops, daily online video forums, online career courses, CV & end-to-end application support, free practice online tests and support as well as mock interviews. Through all these various support systems, upReach helps its associates to aspire, develop and succeed.
How we work with them
UpReach works with employers by raising its profile and boosting social diversity of early careers intake as well as promoting job opportunities to 1600 students at 66 different universities. Statistics show that the programme's associates are 5 times more likely to have a successful application and with REALrating, contextualised grades data and success rates are available for all applicants at every stage. Employers can engage in the programme through mentoring and leading careers academies.
Czarnikow have chosen to partner with upReach as we too, believe that everyone should be given a fair chance in life regardless of the barriers to learning that they might have faced. With entrepreneurship being one of our driving values and integral to everything that we do here, this seem like an excellent opportunity for the company to give back.
The Czarnikow team will have many opportunities to aid upReach in their goal of increasing social mobility by supporting their candidates in their application process, assisting with mock interviews and through the mentoring programme. By providing upReach students with in-depth career knowledge, they will be better equipped to succeed in their professional careers. Mentors will help students create and expand their professional network and enhance their personal and professional development by maintaining contact with them through the course of 3 to 6 months.
Ultimately, upReach uses entrepreneurship to help support associates from lower income households so that they can have access to career opportunities that are otherwise not available to them – something which we at Czarnikow value highly. We also intend to promote diversity and seek to diversify our organisation through this partnership. upReach will be working with us in our recruitment process by connecting us with high calibre students whom they believe will excel in the positions we have available, and fit into the company culture.
Impact so far
Having been founded back in 2012, upReach initially had a cohort of 39 associates. However, following a pattern of steady growth by 2020 the cohort has increased to around 1800 students and the programme aims to reach a cohort of 2500 by 2022. Furthermore, the students who have been part of the upReach programme during their first year of university have an employability skill progression around 3.2 times higher than the expected progression for an average first year student. 78% of upReach Associates that graduated in 2016 and 2017 and completed their graduate survey were in professional graduate employment or further study as soon as 6 months after graduation with a median average salary of £26,000. upReach associates have even secured roles at 48 of the 'Times Top 100 Graduate Employers'!
At Czarnikow, we are extremely excited to be working alongside the upReach programme and to support their aims towards helping less-advantaged students in the careers world. We look forward to seeing the programme expand and grow even further as well as being part of the upReach journey to an increase in social mobility.
Author: Betty Rook