Fruit or vegetable? Tomayto or Tomarto? The immortal questions that have been haunting every culinary linguist for centuries. We are none the wiser, although we can tell you the history, current market, and product segmentation of the delicious red vegetable.
History of the Tomato and Tomato Paste
The tomato was originally a resident of Western South America. The wild tomatoes were initially small and yellow. While the exact date of the first cultivation of the tomato is not known, the Aztecs and the Mesoamericans used it in their cooking. The Pueblo natives believed that eating tomato seeds gave them divine powers (like the power of acid reflux). By 500 BCE It was being cultivated in Southern Mexico.
For centuries, the secret of the tomato remained in South America, however, Hernan Cortes, a Spanish Conquistador was the first person to bring a small yellow tomato to Europe, having captured the Tenochtitlan, which is now Mexico City in 1521, although rumour has it that Christopher Columbus brought them back as early as 1493. After the Spanish colonised South America, they distributed the tomato to their other colonies, including the Philippines, from where it spread across Asia. The tomato grew well in the Mediterranean climate, and cultivation began in 1540.
Tomatoes reached Italy in 1548, and were grown initially as ornamentals early after its arrival. They were cultivated for the first time in England in 1590, however, medical practitioner John Gerard published that it was poisonous and unfit for consumption. This meant that not many tomatoes were eaten in Britain and its colonies for several years.
Tomato paste was born in kitchens throughout Italy, however word got out about its delicious and powerful taste, and soon it was produced in households across other Mediterranean countries. Although many households had very different recipes for tomato paste, it is now almost exclusively produced commercially.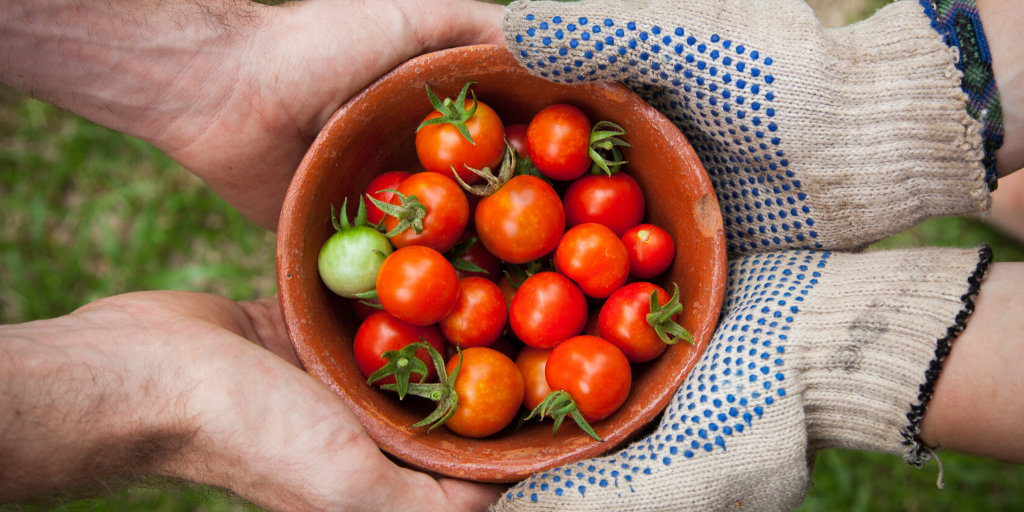 The Current Market
Tomato accounts for 19% of the fresh vegetable market, and is one of the most important and popular vegetable in Europe. The tomato paste market has not seen much growth since 2011/12, before which the annual growth of the tomato paste market was around 6%. However, in the last year there was a growth of 1.6% which relative to the volatility of the market, is significant.
In terms of a regional analysis, China, USA and Italy are the main exporters globally, followed by Spain, Brazil and Turkey. China has seen a decrease in exports since 2011/12, whereas Italy has been relatively stable. Elsewhere, Spain has almost doubled since 2013, representing the most significant growth in the market. While Chile and Portugal also continue to increase their exports year on year, Turkey and Greece's exports have been decreasing.
It is expected that the market will begin to grow over the next five years, due to growing manufacturers efforts to improve their production capacity.
Product Overview
Tomato paste is very versatile and is a crucial ingredient in many different applications.
Characteristics
Paste: 28-30/ 30-32/ 36-38 (Brix)
Colour: Above 2.0 – Between 1.9- 2.1- Acceptable based on application, but 2.15- 2.6: ideal for most products.
pH: 4.5 max, but the difference in pH affects the flavour of the paste.
Storage Temperature: 30-45oC
Shelf Life: 24 months
Avoid: Exposure to air degrades Vitamin C content, keep away from direct sunlight and heat.
Supplied in: 220L metallised foil film bags, inside 20kg steel drums with food grade paint, and then the Containers covered in shrink wrap.
Applications: Tomato Paste is sold on its own, for domestic culinary use, but it is also used to help flavour tomato soup and juice, as well as ketchup and pizza sauce. The use of the paste depends on how the paste has been made. If the chopped tomatoes are heated at 60oC, which is known as a cold break, it will be less viscous and so used in thinner products such as soups and juice. If it is heated at 90oC, a hot break, then it will be more viscous and therefore used in products such as ketchup and pizza sauce.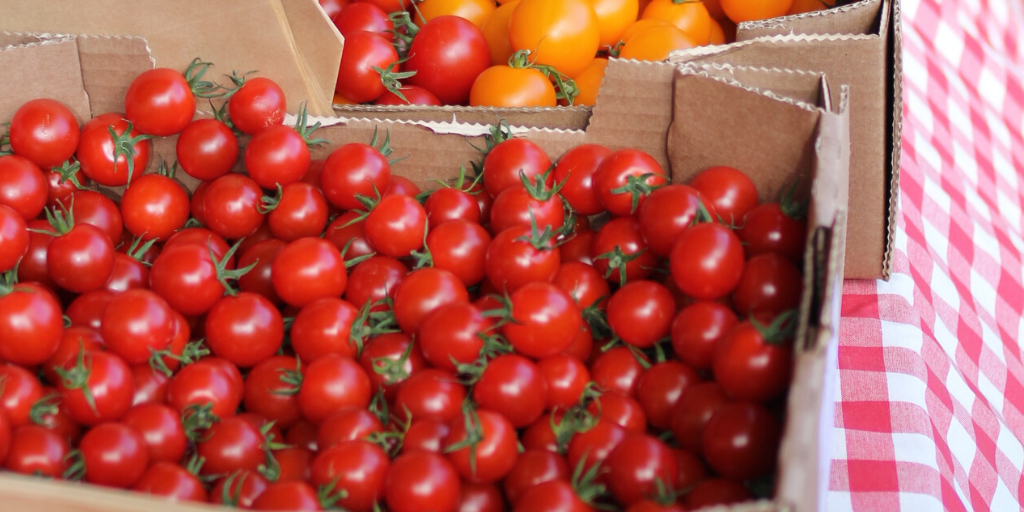 Health Benefits
Tomatoes are a major source of the antioxidant lycopene, which is good for the heart and effective against cancers. They also contain a carotenoids, which are a group of phytochemicals that are important for the maintenance of eye health, as well as helping prevent UV damage to the skin.
Tomatoes are a great source of vitamin K, which helps blood clotting and the healing process, as well as bone and cardiovascular health as well. Tomatoes are also rich with vitamin A, C, calcium and potassium, which each carry their own benefits.
Finally, a study has shown that tomatoes can help to relieve symptoms of menopause, such as anxiety, and unstable heart rates. It's well established that it is better to cook tomatoes as opposed to eating them raw in order to bring out their full nutritional value.
Fun Facts
The Guinness World Record for the most tomatoes harvested from one plant over a year is 32,194 between May 2005 and April 2006. That's a very busy plant.
The myth is busted – The tomato is a FRUIT because it has seeds and grows from a flowering plant.
The botanical name for tomato is Lycopersicon lycopersicum, meaning a wolf peach.
The tomato is not mentioned once in either the bible or the complete works of Shakespeare.
Glad you've just learnt about tomatoes? If you'd like to find out more about tomatoes, or any of the other ingredients we supply, please contact us.
Author: Hugo Rook
Photos: Rodion Kutsaev, Robert Kalinagil & Elaine Casap