The global fruit juice market reached a volume of 46.3 billion litres in 2019 and is set to continue steady growth over the next 5 years. However, as our recent blog post about the impact of coronavirus on the fruit market explains, we are in a potentially challenging time for those in the fruit and vegetable industry due to shifts in demand, poor weather and staff shortages. Commodities markets are volatile by nature, but this is a period where many industries are experiencing disruption to norms on a larger scale, increasing the importance of collaboration, support and shared information within markets. To further this end in the fruit and vegetable market, the International Fruit and Vegetable Juice Association (IFU), aims to create a level playing field for market participants through the sharing of information and acting as the global representative of the juice-based industry.
We caught up with Maria Schlaffer, Marketing Director of the IFU, to discuss the current fruit and vegetable juice market.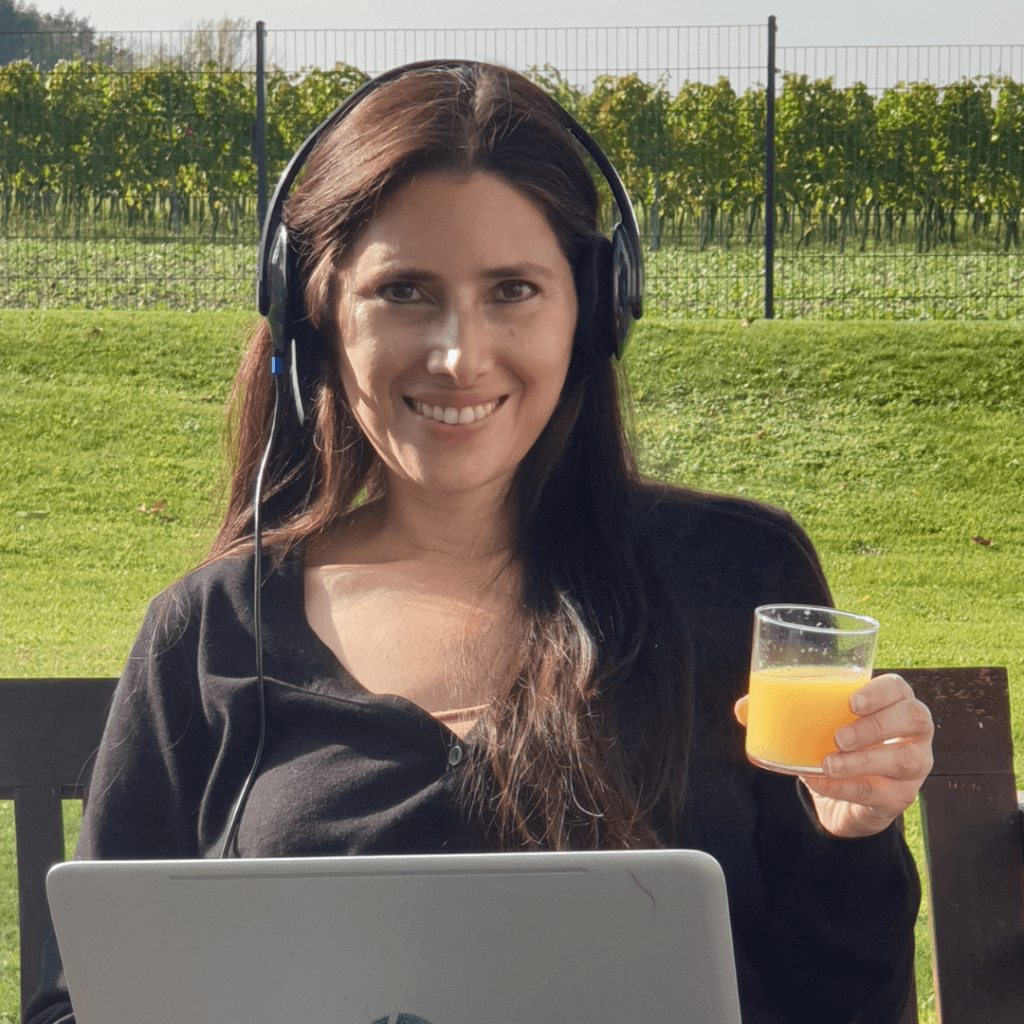 Could you tell us a bit more about the IFU?
Sure, it will be my pleasure! IFU was founded in 1949 and is the exclusive representative of the global juice-based industry. IFU develops the IFU methods, which are unique and accepted as reference – all over the world. They are also mentioned in the Codex Alimentarius when it comes to the analysis of juice.
Members actively participate in the IFU commissions: the Legislation commission, Science & Technology commission, Methods of Analysis and Microbiology commission and Marketing commission. Together, we ensure global harmonization of juice legislation and create fair competition.
IFU is also recognized by international governments, advises the Codex Alimentarius Commission, WHO, FAO, World Customs Organisation and many more. Our members are associations, individual companies, universities, research organisations and even individual persons.
And what is your role there?
My role is to organise yearly events, for example the Technical Workshop, the IFU Juice Conference and the roadshows. The roadshows are jointly organised with SGF, the voluntary control system for the global juice industry. Some of these events are designed for the people in the quality departments and laboratories, some for the sales people and higher management, and some for companies that just started working in the juice industry, so we try to offer something for everybody within the industry. I am also responsible for IFU`s social media channels and the design of our "juice letter" and involved in new projects, like the IFU Startup connector which we are currently developing within the Marketing Commission. Another conference I partly work on is the IFU University (our first one is a summer school on juice processing, which we had to postpone from 2020 to 2021). This year, everything has been quite "different", of course, as we held the majority of our seminars online as webinars. That has been a great possibility to reach people from countries we have never been to, like Sri Lanka, the Dominican Republic and many more!
How has the global fruit and vegetable industry evolved in recent years?
I can, of course, only talk for the juice industry, not for the fresh market. It is clear to see: there is a higher demand in premium juices, e.g. "raw" juices, direct juices (not from concentrate), and "superfood" add-ons. We always point out that a juice must be a 100% juice, as it is stated in the European food law. Unfortunately, this is not common in all countries – but our efforts are to "educate" and convince processors, but also governments, to clearly distinguish between juices and juice drinks.
Imagine you order a glass of juice in a bar or a restaurant: wouldn`t you be disappointed to get a drink that tastes like a mix of water, sugar and maybe a little bit of juice, rather than a 100% juice? And I am sure this has already happened to you – as it did to me!
What impact has the coronavirus pandemic had on the market?
Talking about the big players, they exported more juice than before, because consumers are more interested in eating and drinking healthily.
Has the pandemic influenced modification on the existent regulatory standards and practices across the juice sector?
No, but to be honest: the Codex Committees, for example, had partly to be put on hold, as they could not meet due to the pandemic. They try to have as many meetings as possible "virtually", but that is not possible for all of them.
How do you think concerns for food security and sustainable agriculture might impact the market?
I think it is a great chance for the industry to do their homework now: Where are we, where do we want to go, and what is the best way to reach these goals?
How do you see the trends towards 'healthy lifestyle' has affected demand for fruit and vegetables globally?
Consumers are more willing to spend more money on what they consider "healthier" choices, they try to eat more regional and seasonal products. However, for juice and processed foods, "seasonal" does of course not play such a big role. And maybe not even "regional". I do not think that somebody rather drinks a glass of apple juice – in Poland, Germany or Austria – than a glass of orange juice, just because one is more regional than the other. "Taste" is, for sure, more important here – and the occasion, when I want to drink a certain juice. The German juice association did a study a couple of years ago where they found out that a certain juice is also connected to a certain time or occasion of the day, for example a breakfast juice, something for lunch, a drink to relax in the afternoon or before going to bed.
What do you think would be the most important elements for customers and fruit processors alike to consider going forward?
To know what I have in my glass, or bottle, or carton. Safe food means that I do not need to worry about anything and I can trust the processor, but also that I really have in my glass what it is written on the package – without any adulteration or fraud.
What is your favourite fruit or vegetable?
With vegetables, I try to be as much seasonal and regional as possible – which is quite easy, as my father-in-law has a huge vegetable garden. But with fruits, I need to confess that I love "exotic" fruits like pomegranate, mango, pineapple – but even here, lately I try to buy more "local" and directly from farmers in Spain rather than from supermarkets.
Thank you for taking the time to speak with us.
We will be exploring other elements of the fruit market over the coming months and look forward to sharing our discoveries on this blog. For more information about our product offering, please get in touch.
Authors: Carys Wright and Maria Schlaffer