Looking for a career in supply chain management? Look no further than our Associate roles, currently recruiting in our London office, that offer bespoke training pathways for our commercial teams.
What does being an Associate at CZ entail?
Associate positions are perfect for anyone considering a role in supply chain management. As an Associate you will learn whilst on the job, working on real, complex projects and interacting closely with senior stakeholders and clients. From the start, you'll be dropped in the deep end and immersed in all things CZ to facilitate fast learning and practical refining of your skills.
You will work on many different projects as you learn about CZ as an organisation. Your time will be supported by a sponsor in the form of a senior manager, who will work with you and the HR team to tailor your learning experience and determine your destination role.
Unique learning opportunities
Alongside this experience across various teams, to support your career development at CZ you will be a part of a uniquely designed learning programme with a community of likeminded professionals – this will include a set of internal and external workshops aimed at providing a well-rounded knowledge of your role, CZ and the supply chain industry.
These workshops cover a range of topics including presentation skills, contracts, risk management and corporate branding and style, and are run as interactive sessions with the rest of the Associate cohort. Team presentations are also delivered, to help build your understanding of the various teams at CZ and their functions.
So which departments will Associates spend time in?
Each Associate role is tailored to the individual and what would benefit them personally. However, some of the teams that have had Associates spend time with them include the Trading teams, of which we have many at CZ. Our business is organised along four operational lines: Advisory, Agriproducts, Energy and Food Ingredients & Packaging.
The Agriproducts Trading teams work with producers and processors of raw materials like sugar, grains, molasses and fertilizer, working with them to move millions of tonnes of products around the world each year. Associates are embedded into these teams and collaborate on current contracts and trades, coordinating with Trade Finance and Operations teams to ensure contractual obligations are met to CZ's high standard.
Food Ingredients & Packaging Trading teams also work on contracts and trades, but work with producers, processors and industrial buyers. Products that this team handles are generally used in manufacturing of food for human consumption, and there are specific Trading teams that work with our main product categories such as fruit concentrates, dairy, refined sugar and packaging.
Other teams that host Associates include the Structured Finance and Trade Finance teams, that manage the flow of working capital for our clients and ensure that CZ is funded in a way that supports our various trade books. To learn about price risk management, you might also spend time with our Derivatives teams, who manage price risk on behalf of clients looking to hedge products to secure favourable prices in the future.
For more about our teams, you can read more in our blog and on our careers page.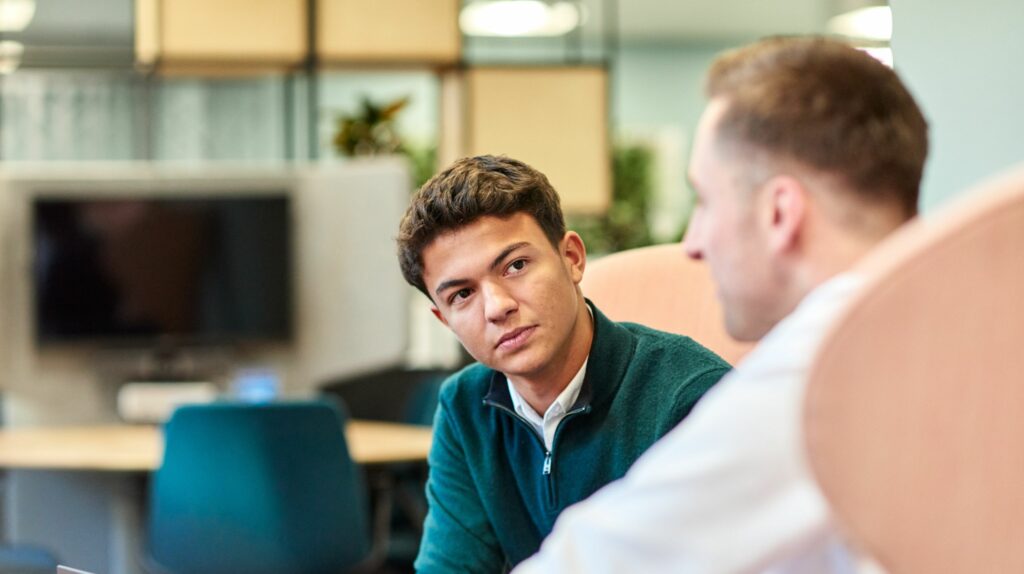 Who is eligible for an Associate Position?
The Associate role is specifically designed for individuals who meet the following criteria, regardless of any other characteristics:
A Master's degree in relevant subject.
1+ years work experience in a related role.
Business level fluency in English (both written and verbal).
Business level fluency in a language other than English (both written and verbal).
A genuine passion and interest for supply chain management.
Feedback from our current Associates
"Cz culture is the perfect mix of young people who have joined the company during its current years of growth and very experienced people that have been in the company for years – all ready to accommodate you and make you feel like one more of the team. With offices all around the world, diversity is part of CZ DNA, at the offices you'll hear people speaking in English as well as other languages. "
"From day 1 you have a leading figure from the company who will look after you and help you understand the ins and outs of how Czarnikow functions as company. During the programme you will rotate to different departments, but you can always count on your mentor to lend you a hand and resolve any doubts you have. "
"My advice is to be ready to learn as much or more than you did in your respective degree, be curious and don't be afraid to ask questions, there's no wrong questions, work hard and you'll reap all the benefits the programme has to offer." – Borja, Associate
"My sponsor has been extremely supportive since my first day as an associate at Cz. He would always make sure that I'm on top of everything and he taught me things by giving me responsibility and getting me involved in most of the team's work from the start. My sponsor made sure that I get support even when I'm rotating, thus, I've never felt lost as I always had my sponsor to guide me."
"Cz's culture is first of all welcoming, as a new joiner I have felt very welcomed in the company, the onboarding process was very smooth that you will feel from first days that you've been working for so long with them. Cz's culture is connected as we feel we are valued and have sense of belonging which keeps us motivated to achieve business and performance goals. I have also noticed that everyone in the company is approachable all the way to the CEO. I'm never afraid to ask a question as a fresh employee at Cz because everyone I approach to ask, they tell me 'no question is a stupid one." – Salma, Associate
To apply for an Associate role with CZ, please click here.