Did you know that Vietnam could become a leading generator of biomass-derived energy? As a top exporter of food ingredients like rice and coffee, it has tonnes of plant waste material for producing renewable energy. If you know anything about us, you can see why we've made our move in this exciting, expanding market. And with that, meet Czarnikow (Vietnam) Limited's new Business Development Manager… Nhu Duong.  
What is your educational background?    
I love learning about different global cultures and how global markets operate which is why I majored in International Business. Later I got an MSc in International & European Business from EM Strasbourg Business School, then an MBA. Those studies enhanced my knowledge and understanding of international trade from different perspectives and capacity to adapt in a changing international environment.  
What is your professional background?
I've been in agricultural commodities for more than 10 years. I started my career at Mitsui Vietnam after graduated from university and oversaw sugar and dairy trades with other food ingredients for manufacturers here [in Vietnam]. Later, I moved to ADM Vietnam and switched to trading grain and feedstock then expanded into managing local operations and collaborating with teams overseas.  
What attracted you to your role at Czarnikow? 
Firstly, I enjoy working in the food industry and want to trade high quality food ingredients to and from my  country. Secondly, this role gives me the chance to work with different teams internally and different stakeholders externally such as suppliers, logistics partners, banking partners, customers. The new role requires me to always look forward, think out of the box and find ways to broaden our business opportunities and deepen customer relationships in Vietnam. 
If you wrote a book about your career so far, what would you title it?  
It would be 'An adventure', I appreciate the experiences that I have had, and the amazing contributions they have made to my personal growth.    
What do you think is the most underrated skill necessary for your role?  
Agility. My role requires me to anticipate changes and adapt to new situations. This is particularly important because Czarnikow provides financing and other services for the whole supply chain, not just physical products; this means I proactively engage with customers, proposing alternative solutions to issues they may have. This looks like working with the team to explore business opportunities that suit the client's needs. 
Why did you choose commodities trading over other types of trading? 
I like trading agricultural commodities not only because of the many active markets and its volatile nature of commodity trading but also because these commodities are close to our daily lives. I can easily visualize the product flow from planting, harvesting, and shipping from origin to destination for processing.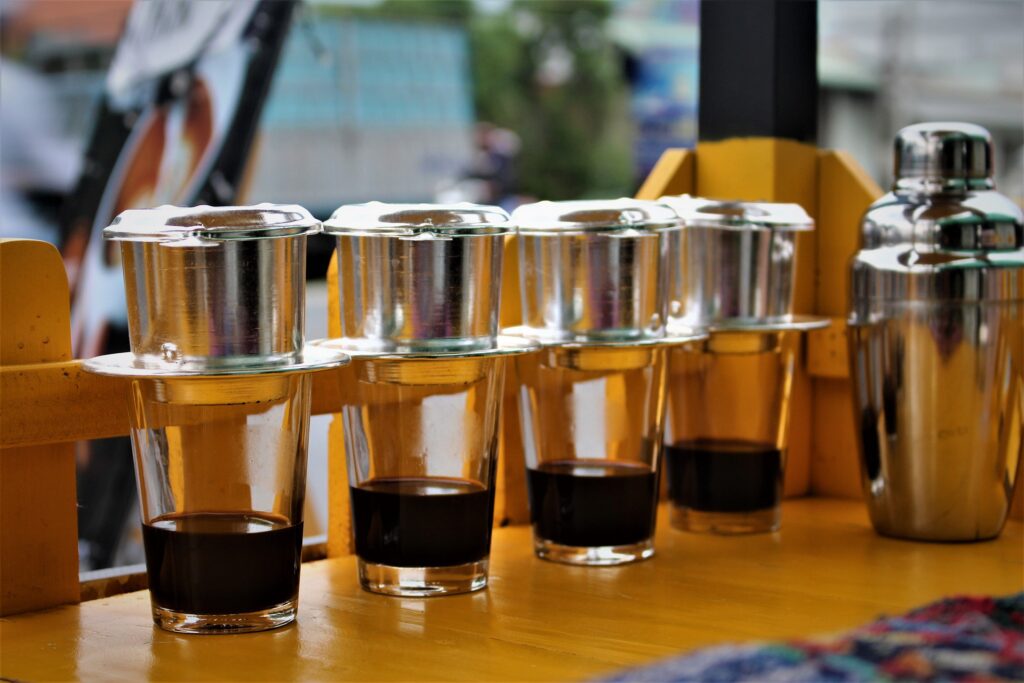 What do you wish more people knew about Vietnam's food and beverage industry?  
Vietnam is the leading producer and exporter of a variety of agricultural products like rice, coffee, cashews and many popular fruits and vegetables but also imports large amount of these types of products to meet the growing demand. It has great potential for development and is becoming more appealing for business because of increasing urbanization and consciousness about health, which is fuelling the demand for diverse food and  drink products. This is why manufacturers are offering healthier products. 
Which aspects of your role do you find the most enjoyable?  
The diversity of the work, the opportunities to communicate with colleagues from different offices, engage with stakeholders from different industries and trade a variety of products and services to customers. The days are never the same so it's a constant adventure.   
Finally, how do you see the industry evolving in the next five years?    
I see Vietnam's rapid urbanization continuing to drive efficient industry growth. From the local side, increasing demand for varied products will push manufacturers to diversify their portfolio and include more foods and beverages with high nutritional value. The country will likely place more focus on processing high quality agricultural produce for export rather than raw materials. So, I think more modern technology will be applied to improve production efficiency  and innovation in product development. 
Now that you know more about Nhu and Vietnam's agroindustry, contact our team of professionals to make trades to and from the Asia-Pacific.