This year, we are entering a new period of ambitious, purpose-led growth, driven by our exciting five year growth plan. We share more information on how we aim to achieve this in our 2021 Annual Report, which you can read here in full.
Building on last year's focus on what sustainability means to us, this year our CEO Robin included a message about how we seek to influence from within our supply chains. You can read his full address below.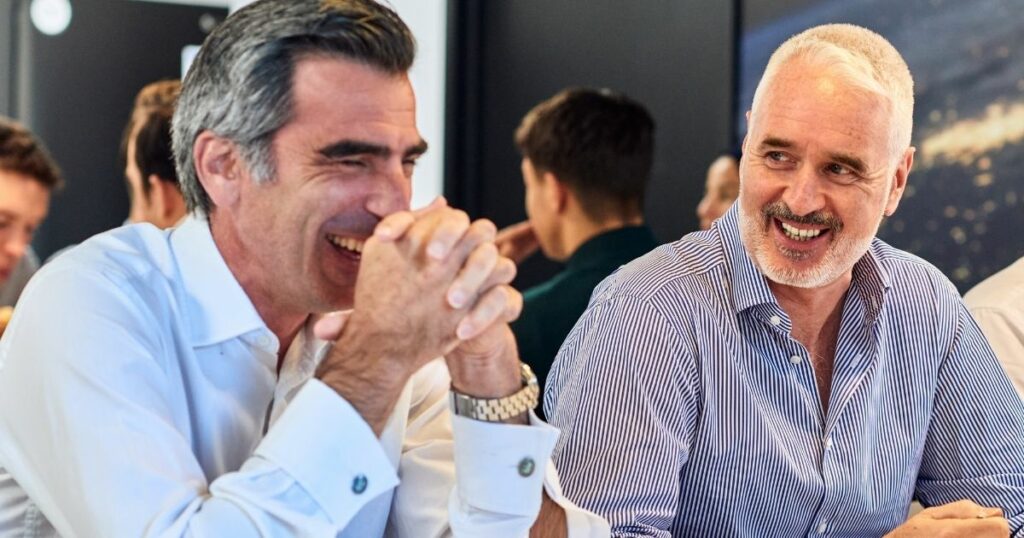 We keep vital food and energy supply chains moving, helping to feed people around the world, support employment in local communities and improve supply chain practices. We are sometimes asked why we handle certain products that, to others, can seem controversial. We explain that we need to be actively engaged in these supply chains to effect positive change – and we take responsibility for doing that.

Robin Cave, CEO
We operate in complex, demanding markets. Currently, we manage 14 key product categories and provide a full range of supply chain services that includes holding inventory, managing logistics, providing risk and price management, and arranging specialised financing. But it is no longer enough to do all these things effectively and efficiently; we need to do them sustainably as well – and this is reflected in our purpose.
To influence supply chains for the better we need to know them inside out. Sustainable sugar was the obvious place to start. We have been building our knowhow and expertise in sugar for over 160 years. But the step change we have made in the past five years, accelerated by the launch of our sustainability programme VIVE, has transformed us from sugar movers into sugar supply chain influencers. We seek improvements by interrogating supply chain practices from the farmers' and growers' fields all the way to the factory gates of multinational companies (MNCs). And, as MNCs continue to face increasing consumer pressure to demonstrate sustainable, ethical and environmental progress, we have been there for them. In 2017 we made our first VIVE-verified sustainable sugar trade; and in 2020 we instigated the first global shipment of end-to-end VIVE-verified sustainable sugar, which meets audited ethical and environmental best practice standards.
We apply the same curiosity and acquired knowledge to other supply chains. Through our active work in the plastics supply chain, for example, we have built up the expertise to venture into recycled plastics, by preparing our first trade of rPET to a major beverage company (which took place in Q1 2022) and, through this, reducing the need for virgin plastic.
To abandon this supply chain overnight would create immediate, negative social impacts, depriving millions of people of safely packaged food, increasing food prices, jeopardising thousands of jobs and destabilising vital supply chains. Our global reach means we experience first-hand people in industries and geographies who are socially and economically reliant on processes that in the industrialised world are increasingly considered problematic. Our approach is to encourage our supply chain partners to continuously improve over time and we engage with them to find workable solutions. These factors are not easy to balance, but they are critical to our decision-making.

[cta_double_banner title="Work with us" button="Contact" link="/#" image="/wp-content/uploads/2021/11/hero-image-homepage_updated_compressed.jpeg" text="Help us create positive change." dark="true"]

We strive to understand where we can make the most positive impact and authentic progress. This is a complex exercise in today's sustainability arena. Take carbon reduction. In some industries, 'carbon offsetting' is now used as a sophisticated business tool – sometimes rather disingenuously – to present products to consumers as carbon-neutral. It is also the case that, as a solutions-focused company with few tangible assets and just 260 global employees, measuring carbon emissions beyond Scope 1 (direct) and Scope 2 (indirect) is resource-draining, and reducing them is even more challenging. We fully accept the need to keep tabs on our progress, but we also believe there are more useful ways for us to contribute to the 'net zero' effort.
We therefore investigate ways to reduce the need for offsetting by advising clients, from an evidence-based perspective, on supply chain decisions that are better for the planet in terms of carbon. We do this through increasing their number of sourcing and processing options, and advising on which ones best suit their sustainability aims.
We are committed to continuous improvement. Incremental positive change is at the heart of our sustainability programme, VIVE, and we ourselves are signed up to VIVE as a key supply chain participant. The visibility we have over extensive sections of our supply chains is a key differentiator, and we are committed to using our experience, knowledge and energy to identify changes that result in the best and most planet friendly longer-term outcomes.
We have ambitious plans to scale our business over the next five years. Expect to see us operating in more countries and expanding further our portfolio of products, some of which will undoubtedly be considered sensitive. We evaluate each with the greatest caution, research and open-mindedness, as is our responsibility. Our anticipated transformation is client-led – testament to the trust our clients place in us and the integrity of our people. Will we lose the faith of some stakeholders along the way for moving into potentially sensitive areas? Possibly – and of course we will respect the choices of those who prefer, or are obliged, to place their talents, business or financing elsewhere in the short term. Equally, we welcome those who share our sustainable vision to join us.
In our line of business we cannot be risk-averse. In fact, as we note in our risk appetite statement, we actively seek to develop innovative products and services in markets that exhibit volatile and complex characteristics. We do this with open eyes, knowing that our values, culture, specialist knowledge and networks will help mitigate risks. We also do it in the full realisation that we need to be in our supply chains to influence them positively, and this is our pledge. There is a reason why we do not take things at face value – and we aim to prove why this is. Welcome to our new phase of growth.