It is clear from our previous blogs that scope 3 emissions are posing the largest challenge to The Paris Agreement's aim of keeping global warming to 1.5°C. Due to the long and complex nature of food and beverage supply chains in particular, scope 3 is both the largest and hardest to measure of the three scopes.
Influencing change
It is CZ's purpose to have a positive economic and sustainable influence in our supply chains. As such, we see our role in the challenge of scope 3 as one of influence and support. We aim to support our clients in their carbon reduction journeys, bringing our deep knowledge of global trade, strong relationships and presence along entire supply chains to the table. That's why we have launched VIVE Climate Action as a tool to make change happen.
What is VIVE Climate Action?
VIVE is our sustainability programme, set up in 2015 to facilitate sustainable sugar supply chains. Built on the concept of continuous improvement, the programme goes beyond a pass/fail certification model to foster long-lasting, commercially driven improvements. VIVE Sustainable Supply Programme, with its focus on continuous improvement, rigorous verification, and commercial engagement is in a unique position to deliver this goal.  We have partnered with Quantis, a global leader in corporate climate action owned by Boston Consulting Group (BCG), to ensure VIVE continues to meet the highest possible standards and benefits from the latest advancements in carbon emissions management. 
VIVE Climate Action is designed to be a leading insetting solution for sugar supply chains. Our aim is to reduce supply chain Scope 3 GHG emissions and in the process deliver low carbon products using science-based pathways. To achieve this, we will create commercial partnerships with key players and mobilise the ecosystem (farmers, producers, banks, logistics providers) towards a low carbon future.
Two pilot projects are currently running in Brazil and Thailand and we have already learnt a lot from this process about how we can best support our clients participating in VIVE Climate Action. The programme is currently focusing on sugar supply chains, as this felt a logical use of VIVE's deepest understanding.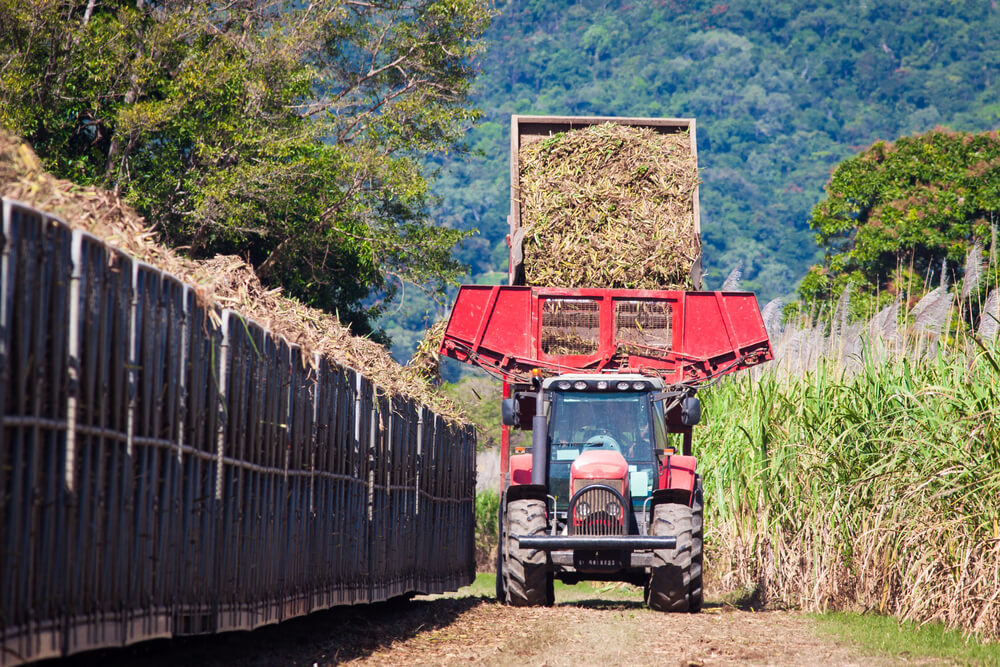 What sets it apart?
VIVE Climate Action is the first carbon reduction programme of its kind.
Where many carbon programmes focus on measurement, VIVE Climate Action aims to go a lot further. While accurate measurement is important, it is only the first step in the long and complicated journey to reducing emissions within a company's supply chains. Similarly, while credits have been a useful bridge in reducing emissions outside of companies' supply chain they do not go far enough in making long-lasting impacts that will reduce the overall carbon emissions produced in a sugar supply chain.
Where we can have the largest influence, and where there is the largest room for action-based change, is using science-based data and targets. This sets the programme apart and is central to its strategy.
Where we can have the largest influence is using our strength in building relationships across supply chains, and through the implementation of commercial agreements that ensure all parties benefit from their efforts and commitment. This sets the programme apart and is central to its strategy.
Carbon challenges in agriculture
Our work so far has shown us that sugar production at the agricultural level is where the majority of carbon emissions are released into the atmosphere. In an ideal world one would want to reduce carbon without impacting crop yield, as this is the factor that drives a food producer's bottom line and secures its future. We understand that sustainability must be supported by financial sense for it to have a future, and will be looking closely at how we can work with producers to reduce carbon and retain output.
By looking at a holistic set of farming practices, from irrigation to soil management and fertiliser use, we hope to identify pathways that lead to a less carbon intensive crop. Our pilot programmes are working with sugar mills to identify potential insets at present, first by gathering data and then, early next year, providing plans for impactful reductions.
Collaboration and data sharing
There is a pressing need to gather primary data on carbon emissions within sugar supply chains. We will be sharing the data we gather with companies that are members of Buyers Supporting VIVE, a platform where industrial users of sugar can support sustainable supply chains by adding their encouragement and connecting with potential suppliers. They will have access to our data so they can make informed procurement decisions that take carbon and sustainability into account. 
To make meaningful reductions we need to build partnerships and strengthen the sustainable sugar ecosystem. CZ connecting the relevant verification agencies, banks, traders and others to do this, in a collaborative effort, will drive results.