What are the top trends impacting the global food and beverage industry today? We spoke to our global team of traders to find out which trends are driving innovation in the food and beverage market. We have chosen five of the key trends that are consistently at the top of clients' agendas – on both the supply and demand side of our supply chains.
Carbon commitments: a time to act
Recent years have seen a rapid increase in the number of multinationals committing to net zero and carbon neutrality pledges, and the food and beverage industry was not an exception. Diageo has committed to net zero operations by 2030, an ambitious target that includes their entire supply chain's emissions. PepsiCo and Coca Cola European Partners have committed to net zero by 2040, while Nestlé and Glencore have set net zero by 2050.
While large multinationals are leading the way, many smaller companies are following, and it is expected that net zero or climate neutral status will soon be a consumer, regulator and stakeholder expectation. It's important to note that while this is positive, not all net zero pledges are equal. Some organisations have not yet made concrete plans as to how to reduce emissions resulting from their entire operations.
The Intergovernmental Panel on Climate Change (IPCC) has recommended that to keep global warming at 1.5° Celsius and avoid some of the worst outcomes we must reach net zero emissions by 2050. As climate risks become ever more prescient and 2050 draws closer, companies are increasingly aware of how they can play a role in continuing the damage or make changes to reduce their impact. Consumers are now choosing products based not only on price but on environmental proof points. As a result, many large multinationals have committed to become carbon neutral, use renewable energy, and drastically increase the recycling of their packaging (see more below).
For more about net zero vs carbon neutral (no, they're not the same thing) you can read our blog about the topic.
Traceability: where is your food coming from?
Traceability is any system that can track a product from origin to destination and is a highly popular trend for a few reasons. Firstly, from a food safety standpoint, traceability is essential in enabling the recall of any compromised batches of food that have entered the supply chain. Tracking and tracing the entire supply chain makes recalling much easier and results in less wastage. As supply chains become increasingly complex, traceability and the ability to pinpoint the location of contaminations is more important than ever.
Traceability's expansion into all corners of the world would have positive ramifications for developing countries, which often bear the brunt of foodborne diseases. In this way, traceability is also important to sustainability under the 'social' part of environmental, social and corporate governance (ESG) criteria. These concerns are also changing discussions on transparency in the food and beverage industry, shifting from a focus on 'clean label' trends listing all ingredients to including full traceability verifying a product's sustainable credibility.
According to a 2020 Innova Consumer Survey, 3 in 5 consumers say they are interested in learning more about where their food comes from and how it is made. As consumer behaviour shifts to become more discerning about the sustainability, and therefore origin and processing, of food and beverage products, traceability becomes an important marketing tool. Not only beneficial in itself, products that can prove traceability are able to secure more custom. It is this combination of factors that has made traceability such a hot topic.
New technologies such as blockchain and new supply chain processes like Vendor Managed Inventory (VMI) are increasing capabilities when it comes to traceability and efficient operations. For example, VMI allows a seller to maintain stock levels to match demand and, when delivered by a sophisticated partner, makes it easy for companies to trace where their goods have been handled and held at every stage of the supply chain. You can read more about VMI in our blog.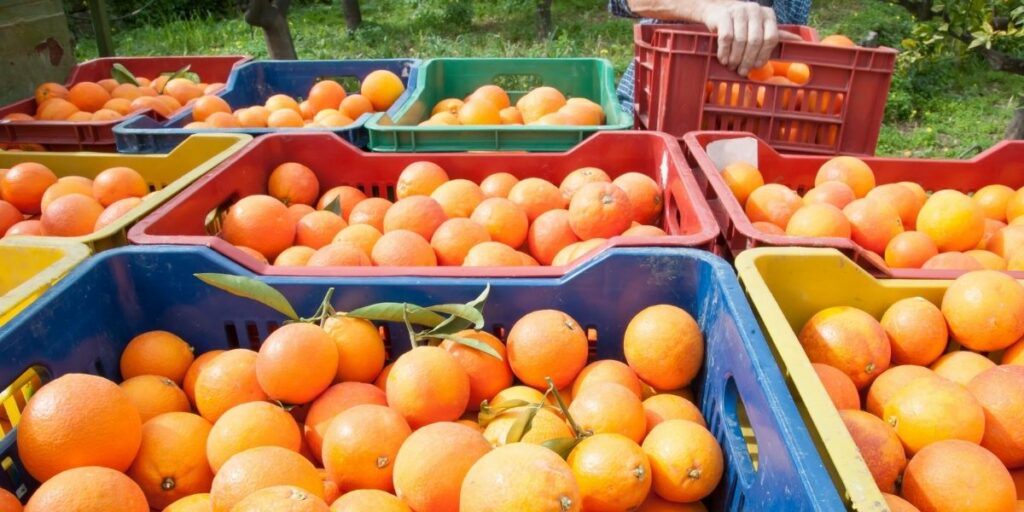 Health: making informed choices
2020 put health right to the top of the priority list as COVID-19 swept across the world, casting all industries into chaos. The fallout has enhanced an already emerging trend of consumers demanding food and beverages with positive health benefits. This was exemplified by the rise in sales of orange juice in 2020, thanks to its high Vitamin C content.
Against the backdrop of a worsening global obesity crisis, which now sees 36.5% of adult Americans classified as obese, this is likely to be a growing concern as populations reach for healthier options to avoid health risks. Growing awareness of the potentially harmful nature of ultra-processed foods, which make up about 25-60% of an average person's daily energy intake globally, is also contributing to this trend. Manufacturers are coming under increasing pressure to move away from the manufacturing of these ultra-processed, mostly convenience, foods. This may not have a large impact until government legislation starts to sanction such foods, as we have already seen happen to high sugar foods in the form of sugar taxes.
Sustainable Packaging: closing the loop
Research by Kearney has found that the pandemic has made consumers more likely to purchase environmentally friendly products, while 78% of consumers believe companies could be doing more to help them make environmentally positive decisions This supports what the food and beverage industry has been aware of for some time: consumers not only value sustainable products, but they also expect sustainability concerns to be addressed in the products they purchase.
Although low carbon or carbon neutral packaging is not a new trend, having been on the agenda of many large multinationals for quite some time. This trend is especially significant this year not because things have dramatically changed, but because they haven't. Consumers are increasingly aware of the dangers of packaging pollution, which you can read more about in our blog dedicated to the subject. Examples of alternative materials include those from Pulpex, a packaging technology company co-founded by Diageo, which has produced 100% recyclable bottles and containers made from sustainably sources, formed wood fibre pulp. PepsiCo has also committed to using Pulpex technology, and the paper bottles will pilot later this year.
Deeper commitments in the form of action, rather than pledges, is now required. It is not only packaging itself, but entire packaging systems, that are being rethought. A circular economy is designed to eliminate waste and pollution, rather than simply seeking to fix the problem after it has occurred.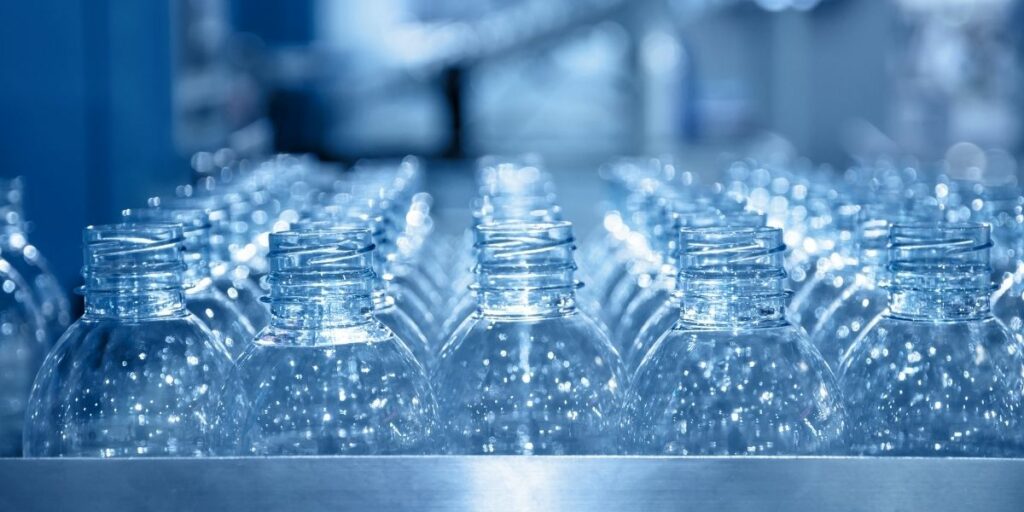 Plant-based alternatives are here to stay
Do you remember when the plant-based food market was dominated by vegetarians and vegans? This has changed rapidly, with 98% of people who buy plant-based meat in the US also purchasing conventional meat. Whilst this trend is connected to the health and sustainability trends detailed above , it is strengthened by the long shelf-life of plant-based food and drink. Longevity became a priority during the pandemic which played a major role in encouraging consumers to reach for plant-based alternatives.
Price parity is another factor contributing to the boom in plant-based meat, which is now very close in price to animal meat. Plant based milk, the largest category in the plant-based market segment, saw a 20% increase in dollar sales in 2020 – four times the growth rate recorded in 2019. Currently almond milk is leading followed by oat milk which saw sales more than triple in 2020. Oat milk is seen by consumers as the more sustainable option, as oats are a rotational, water efficient crop – especially compared to almonds. Different varieties of plant-based milk have different nutritional values, tastes and mouthfeel, meaning a household already using certain plant-based milks are more likely to try others for different uses, such as oat for coffee, almond for cereal and coconut for cooking. Plant-based eggs, yoghurt and cheese also saw huge growth in 2020, with plant-based cheese growing twice as fast as dairy cheese.
Large multinationals including Nestle, Danone and Unilever are implementing changes to their product lines to meet this new trend. UBS predicted in 2019 that plant-based food would be a $85 billion industry by 2030, up from $4.6 billion in 2018. The past year has shown us that plant-based is here to stay, and the dairy and meat industries will continue to adapt.
For more market information and in-depth analysis on all these trends and more you can sign up for Czapp, our interactive data platform, today.