At Czarnikow, we pride ourselves on our work culture. It embraces learning, entrepreneurship and collaboration, qualities which at the moment are more important than ever. Despite recent changes to our working style, this year we have recruited a new cohort of interns at the São Paulo and London offices. Our interns form a key part of our team, providing new ideas and experiences and fresh perspectives on our business.
We caught up with them to hear more about how they're getting on so far.
A Learning Culture
Czarnikow is a diverse business working with clients at all stages of the supply chain, in the admittedly quite niche area of commodities trading. The nature of our business means that new joiners are often totally new to the industry. Rather than only hiring individuals with experience in commodities, we see it as an advantage that young people joining the company can learn something new, and provide an alternative angle on our business when they join. Through a collaborative and practical approach, all new joiners are fully immersed in the world of commodities trading from day one, regardless of their function within the business.
"I've recently joined Czarnikow as an intern on the Finance team here in Brazil and I've been learning a lot since day one. I applied to this area because I really enjoy working with numbers and thought it would be a great opportunity. Everybody has been really welcoming, especially my team. I'm now starting to understand the business much better, I'm learning a lot every day and I'm happy to be here. I'm sure I still have a lot to learn and I'm excited for what's to come. " – Amanda Copel, Finance intern in Brazil.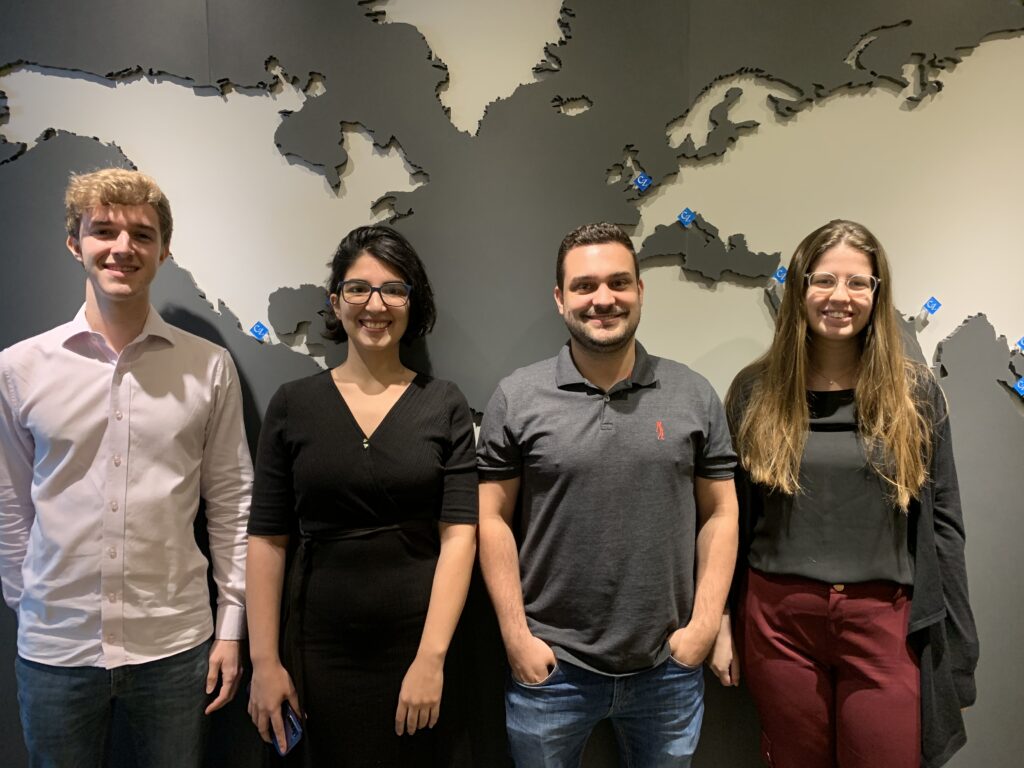 A Supportive Environment
Because of the large amount of learning that is needed when a new team member joins our team, we foster a supportive working environment where nobody should feel intimidated asking for help. As a fast-paced and reactive business, there is often the requirement to change task, or move into a new area that is unfamiliar. Having the guidance of team members when this is needed helps to ensure that newer recruits are not overwhelmed with the demands of a career with us. We're proud that the supportive environment we have built and wanted to hear from the interns how they've found it. We caught up with Kelvin Humel, Structured Finance Intern in Brazil, to learn more:
"I've recently joined Czarnikow (about a month ago) as an intern on the Structured Finance team in the Brazil office. I confess that I didn't know much about Czarnikow and the area before joining, however, being on the daily routine I've learned that every deal is unique and I absolutely love how dynamic the job is.
From my first day, I've worked alongside employees at all levels and the open plan office really helps when interacting with other teams. Really, everyone is always available and eager to help. For me, this interaction (especially between me and my team) is extremely helpful because it lets me learn by doing the job, which is an important way of understanding the bussiness.
I'm still trying to fully comprehend the bussiness and how everything is done but so far I would say that my experience at Czarnikow is exceeding my expectations. It is very satisfying knowing that I will come to work and learn new things everyday."
A Global Network
With 11 offices around the world and local presences in a further 5, Czarnikow is a truly global business. Despite our employees being spread over many time zones and continents, there are many opportunities to come together. For Julia Plazio, Operations intern in Brazil, this was something that drew her to apply to work with us. We asked her how it's been going:
"I always wondered what it would be like to work with International Trade, being in a job in which I could speak with people from all around the world was something I'd always wanted to do.
From my experience so far, I can say this company has exceeded my expectations, everyone here is always really open to help and share knowledge about the business. I feel very motivated to come to work at a place where I know I'll be always welcomed by my colleagues.
I'm still trying to fully catch up with the dynamic rhythm of this place, but every day I feel like I've learned something new here and get even more impressed by how many great things there still are to learn about Czarnikow. After this time working here, I could see what a large number of possibilities and opportunities there are in this area, it makes me so excited to build my career and think about the future."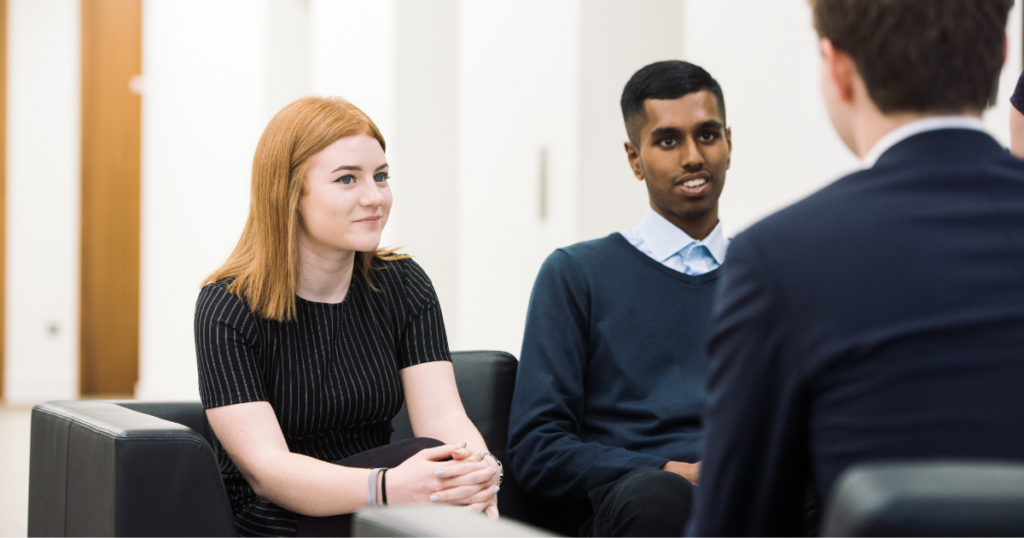 Valuing Innovation
We believe that innovation in technology has the ability to prepare global trade for a future where sustainability, traceability and an increased population will create new demands. To stay at the forefront of these needed changes, we invested US$1.89 million in software in 2019 and expanded our IT development team by a third to 27 people.
For the past few years, we have been building an in-house system to enhance our capabilities to handle big data and streamline functionality. For this reason, IT is increasingly an area that is of interest to interns and new graduates. Felipe Sanger, IT Intern in Brazil, says:
"I can say that I have been learning a lot. Every day new challenges appear. And the coolest thing is that what I am learning at university is the same as what I am doing in Czarnikow, putting all my knowledge into practice literally.
So, I believe the future is promising. I started alongside Czarnikow in this process of developing a system from the beginning, having a better vision of how well a development system needs to work as expected. And as my graduation is in Computer Engineering, it´s good to have this vision of the whole basically from scratch."
Handling the Pandemic
2020 has been a challenging year for all of us. We were quick to adapt to working from home, which is still in place in our London headquarters. We have found that work has been just as efficient at home, and employees have felt benefits such as a better work/life balance. However, culture is one thing that is harder to convey and maintain online. We caught up with James Brick, Compliance Intern in London, to hear what it's been like for him to join remotely:
"I joined Czarnikow in June, so a couple of months into the pandemic, and was really impressed with how well organised and efficient the company was at remote working. Clear instructions about getting set up and friendly video calls helped me to feel welcomed despite the barriers of being at home.
I chose to join the compliance team because I felt like it would give me good exposure to the whole company as I am involved in working with the operations team, traders, credit etc. I also find it interesting learning about the regulations of business and how this affects the way a company operates.
While it has been difficult to really experience the culture of Czarnikow as we are working from home, I do get the sense that the company is very collaborative and open as everyone I have been in contact with is welcoming and happy to make time for any questions."
Our internship programme is a place for young people who like a challenge and enjoy learning new things and putting them into practice. We've had a large number of interns return as graduates, and see this as a testament to the success of the programme. If you're looking for an internship opportunity we hope you'll feel encouraged to get in touch with us to find out more about joining our team.
Author: Carys Wright